Asbestos Safety Passport Scheme now available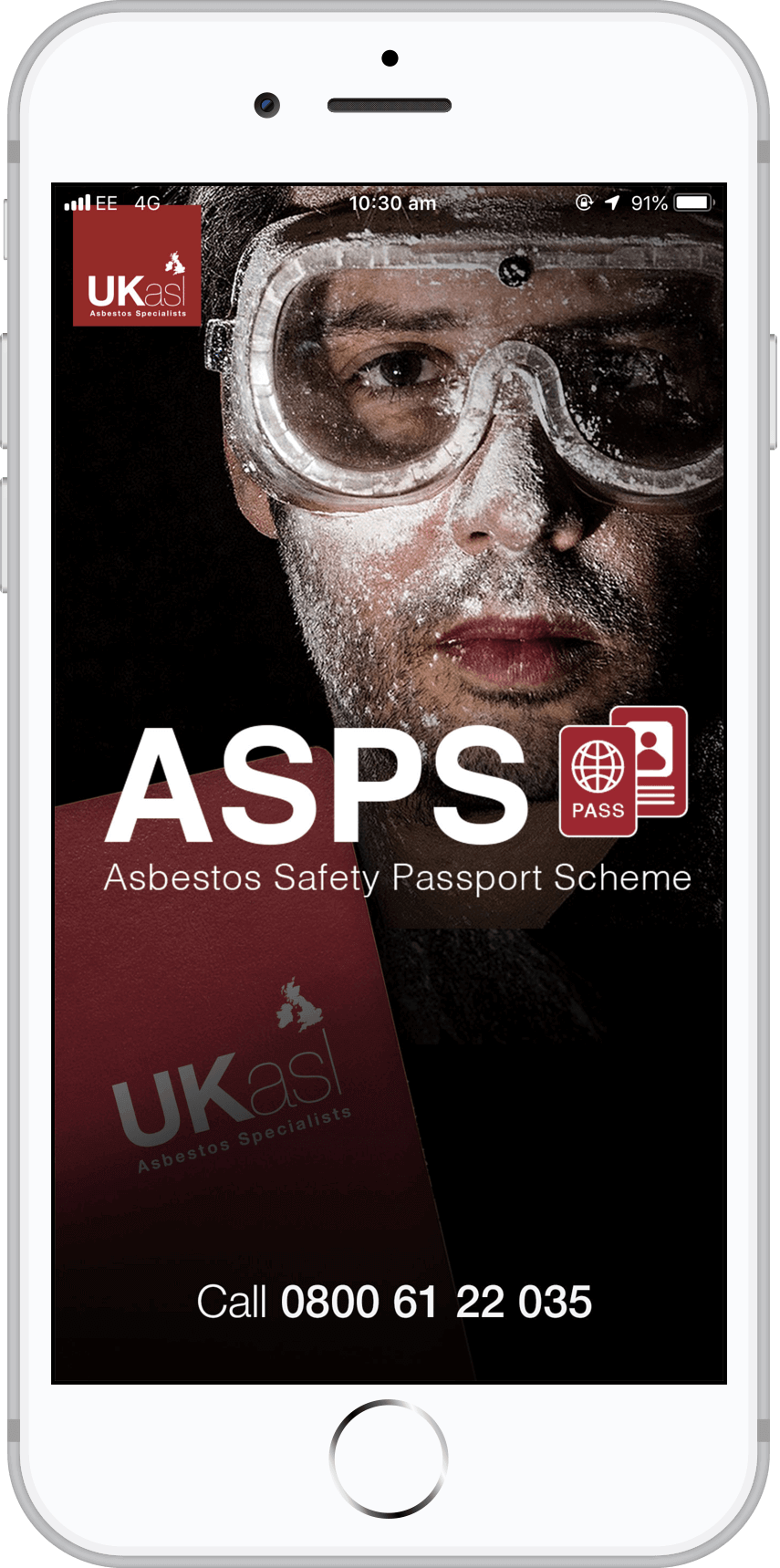 As the leaders in the UK asbestos training industry, we're proud to launch the country's first fraud-proof certification and identification card scheme.
We're proud of our originality and innovation, and we believe our Asbestos Safety Passport Scheme (ASPS) is the perfect answer to clients' concerns over certificate validation and their need for genuine training certificate guarantees.
Fraud proof validation
Our passport scheme delivers instant, fraud-proof validation, providing reassurance to delegates who have completed a course, and reassurance to clients that an ID card presented is genuine and belongs to the person who completed the training course.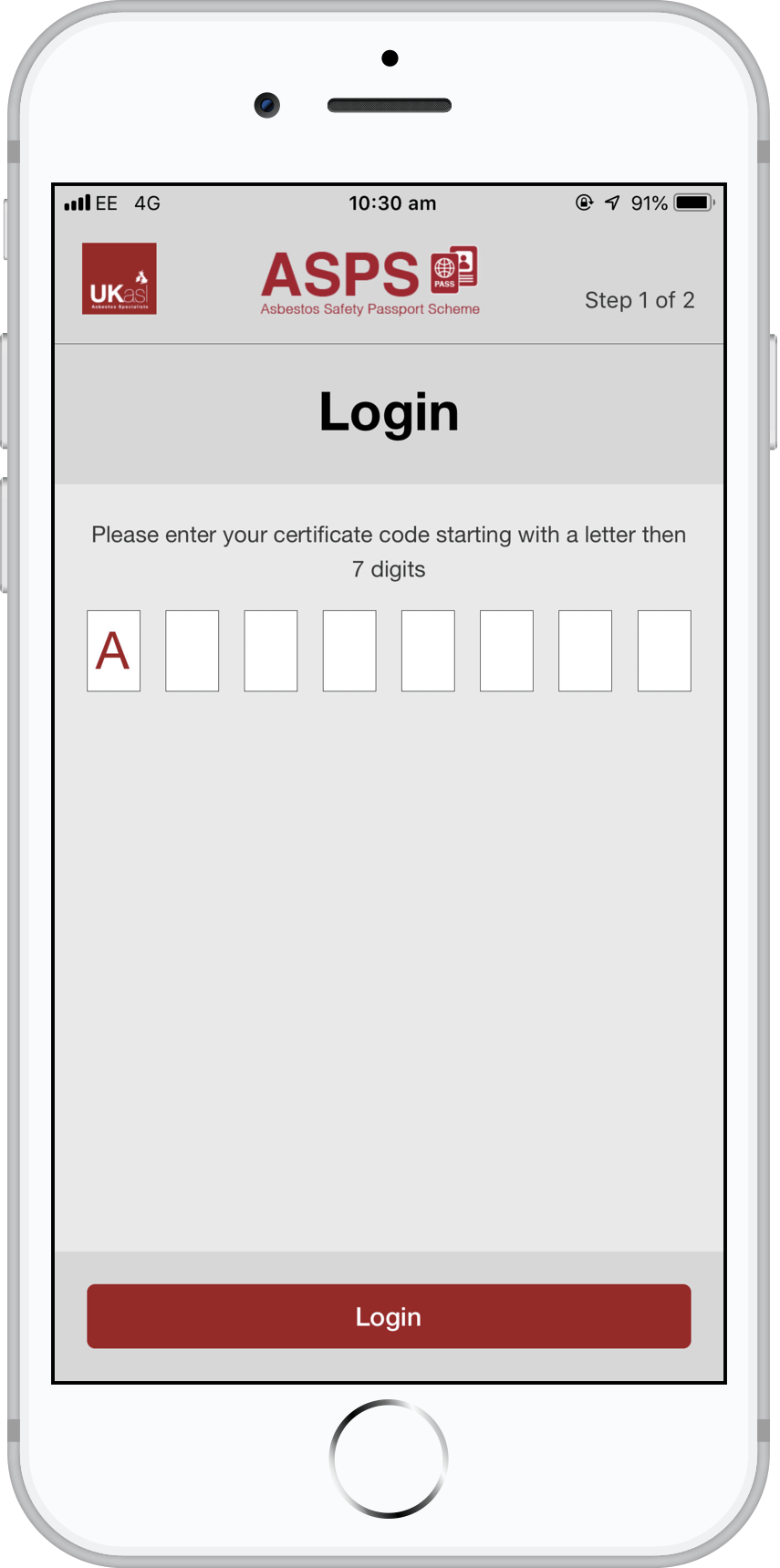 Free...no hidden costs
Our scheme is free to our online customers, and there are no hidden costs. It is available to existing and new clients who undertake our market-leading, online asbestos awareness-training course. We plan to extend access to the passport through face-to-face courses later this year.
Easy access...easy to use
Our long history, innovation and close customer support have kept us ahead of the competition, and we believe our passport scheme will help us stay ahead in the field of fully approved asbestos awareness online training courses.
It is easy to use, designed for use on any internet-enable device and we believe unmatched in quality, security and functionality.
Step-by-step guide:
Firstly, complete the IATP/RoSPA online Asbestos Awareness Training Course. Once you have successfully completed the course, follow these steps carefully: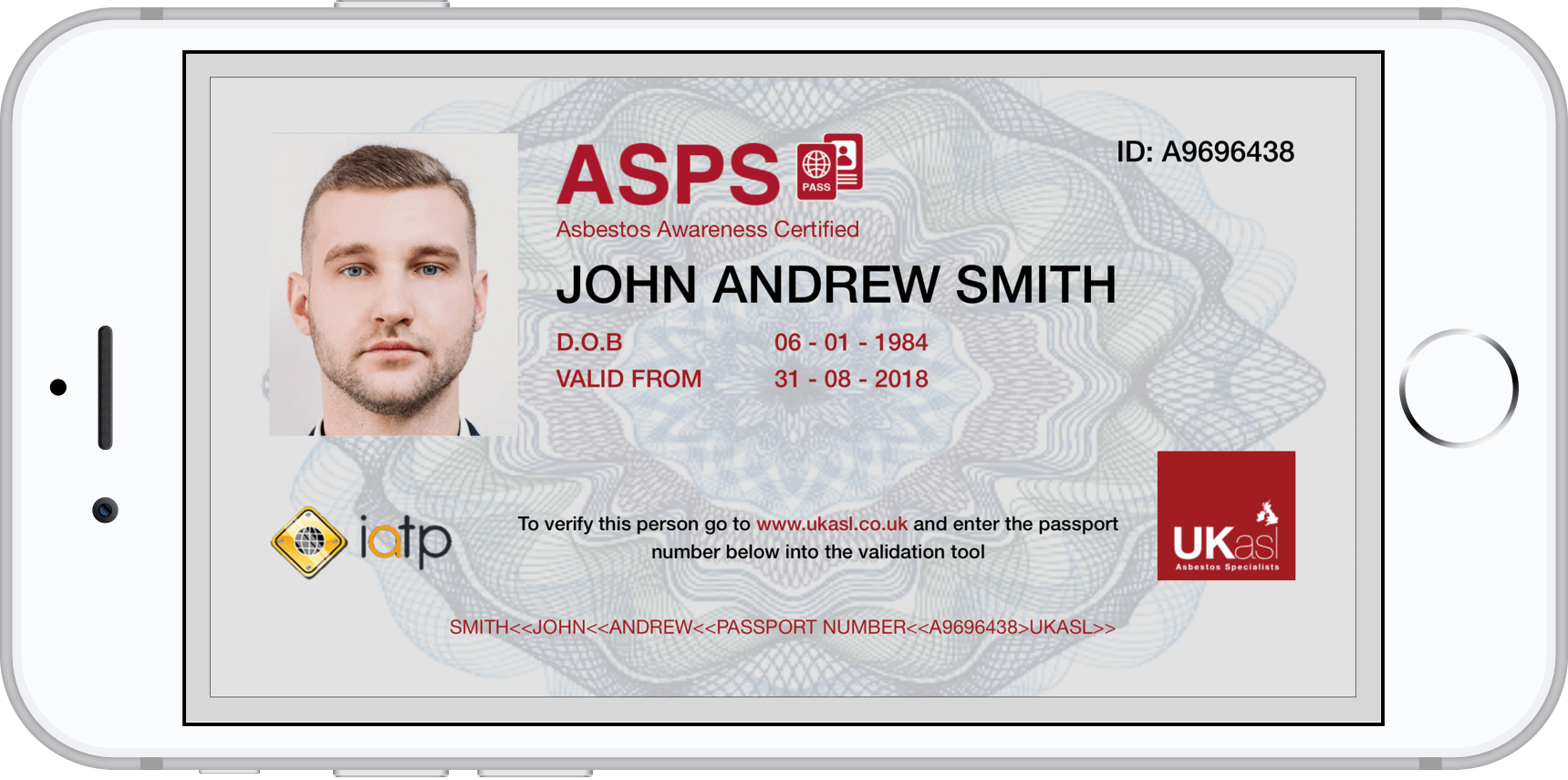 Take note of your 7-digit code that can be located on your results email;
Download the ASPS app by clicking here for iOS or here for Android;
Open the app using the icon on your device;
Read, and then agree to, the End User Agreement and Privacy Policy;
Follow the easy to understand instructions on your mobile device;
Your secure in-app ID certificate is issued instantly.